The home of the Original Porta-Jib Camera Jib Arm, the Losmandy Spider Camera Dolly, Losmandy FlexTrak, the Original Flexible Camera Dolly Track, the Losmandy Porta-Glide Dolly Sleds.

Porta-Jib Will Be At The
IBC Show Sept 14th - 18th!
Porta-Jib Will Be At The
CINEC Show Sept 22nd-24th!
NEW!
VIDEOS!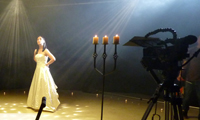 New product videos feature
behind-the-scenes footage.
Click here to watch now!
Our video library includes promotional videos, instructional videos and assembly instructions.
PORTA-GLIDE DOLLY SLEDS

Flat-spot problem solver!


NEW!

Custom Engraving!
NEW! LOW PROFILE 3-WAY LEVELER


Flexible! Seamless!
The Original Flexible Camera Dolly Track